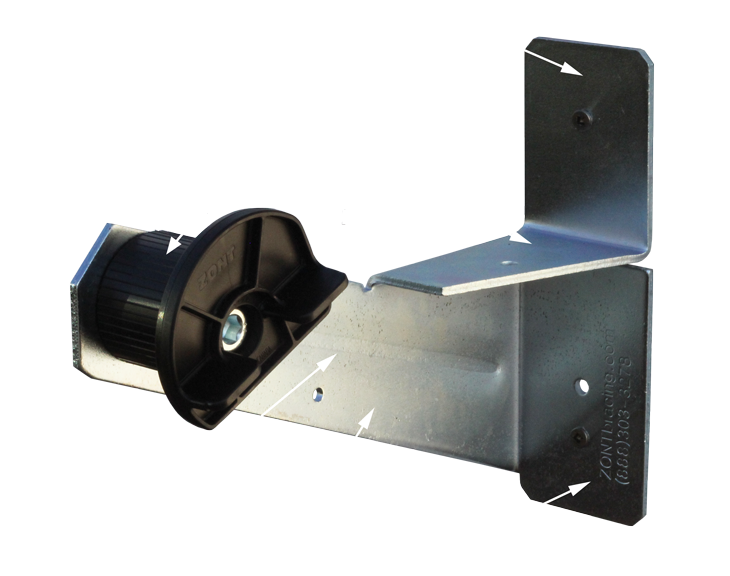 Zont Twist™ Bracket
The Zont Twist™ locks the 2x4 walers and strongbacks against the ICF wall to flatten the wall horizontally and vertically.
The plastic cam is twisted counterclockwise to quickly lock the lumber, reducing the installation time by one half. The cam is designed so that any wall settlement will tighten the lumber against the wall.
World Patents pending.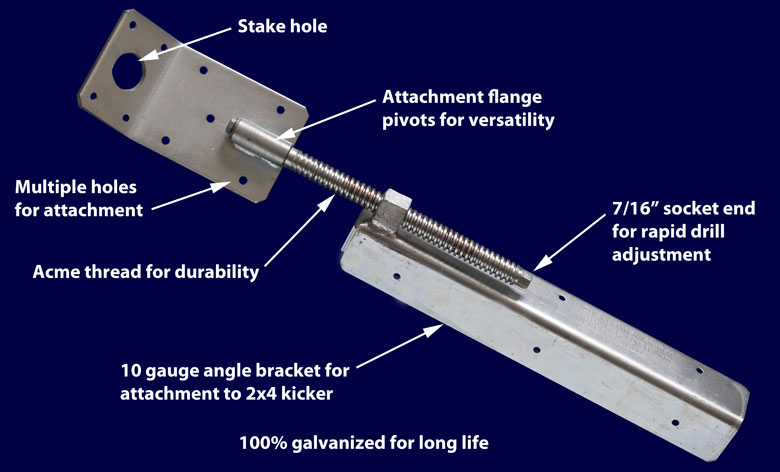 Zuckle™ Wall Aligner
Finally. A wall aligner specifically designed for ICF walls. Only 3.6 pounds, just half the weight of conventional turnbuckles. And fast adjustment with an electric drill.
World Patents pending.
Advantages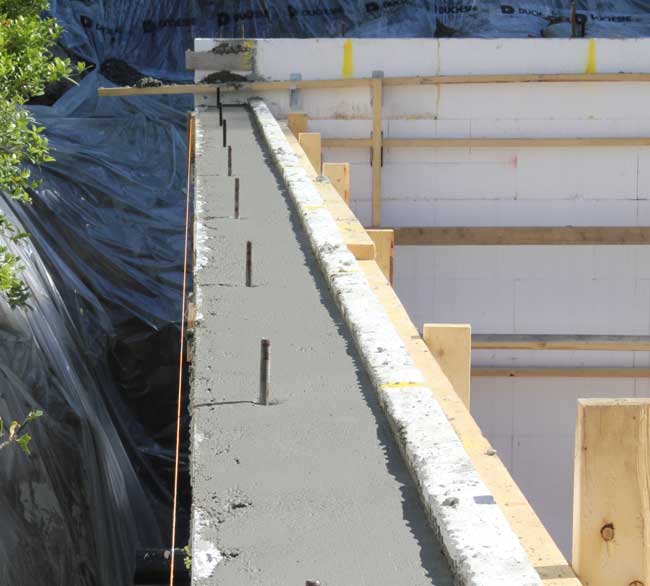 Straighter Walls
HoriZONTal walers are the first contact with the wall, straightening first in the horizontal direction.
Compare this with conventional vertical braces where the first contact is vertical, leading to a wavy horizontal alignment.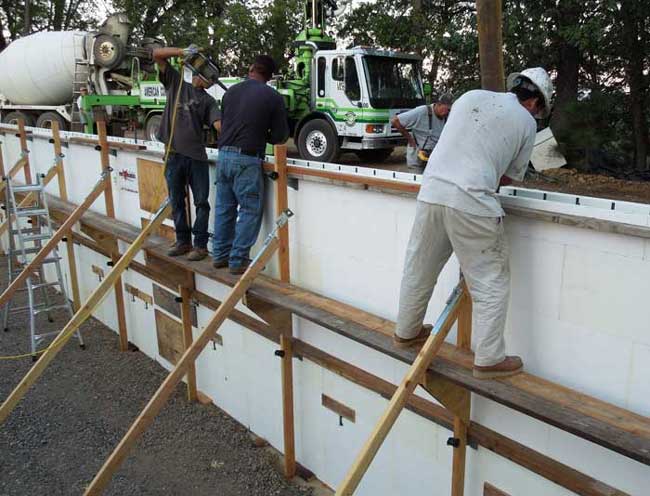 Economic
Zont™ bracing is approximately 10% the cost of vertical bracing.
Why rent conventional braces when you can buy for the same price?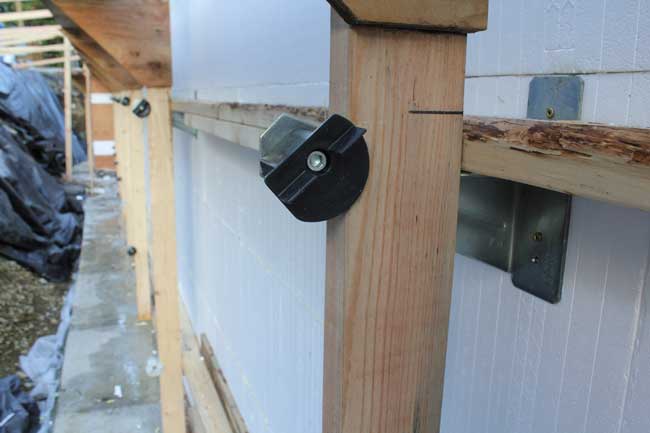 Fast to Install
A 'twist' of the wrist quickly locks the horizontal waler and vertical strongback in position.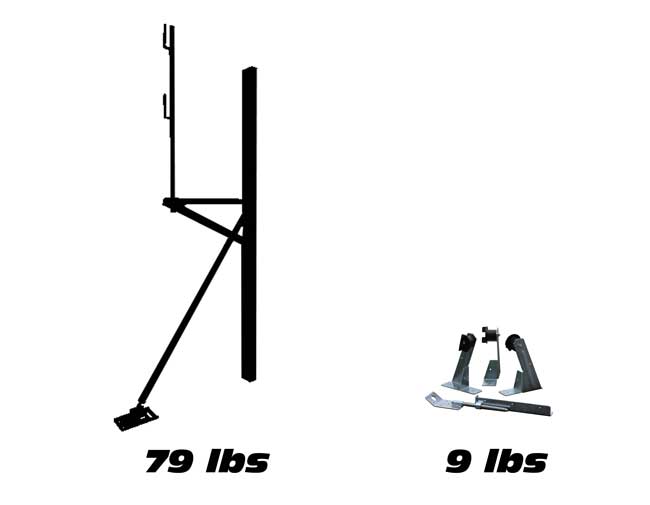 Light Weight
Zont™ waler brackets and Zuckle™ wall aligners weight 11% the weight of conventional vertical bracing.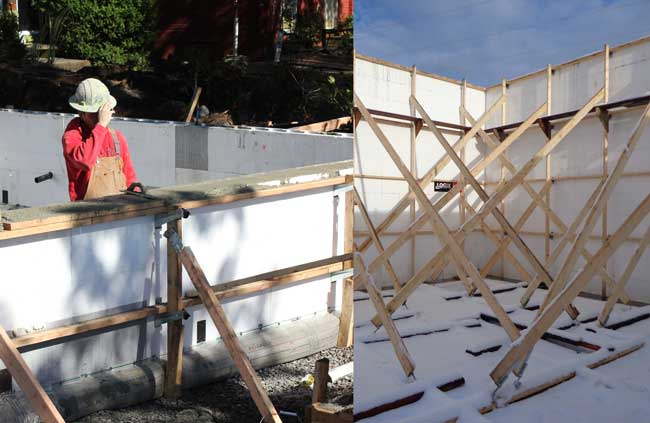 Height Adaptable
Brace short stem walls or 20' tall walls.
Just add another row of Zonts™ and walers for every five feet of wall.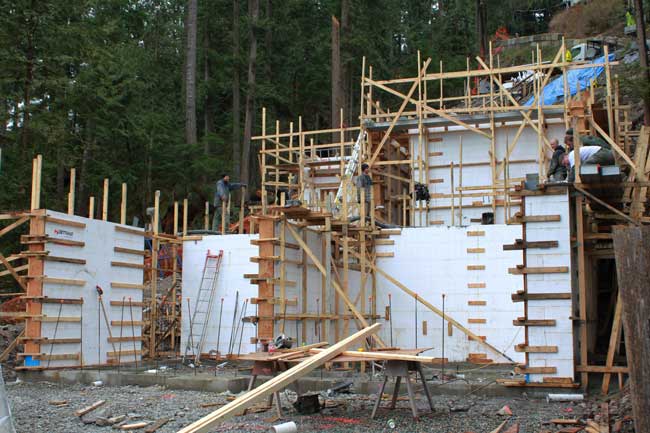 Easy Bucking
Window and end of wall bucks are easily reinforced as there is no vertical braces in the way.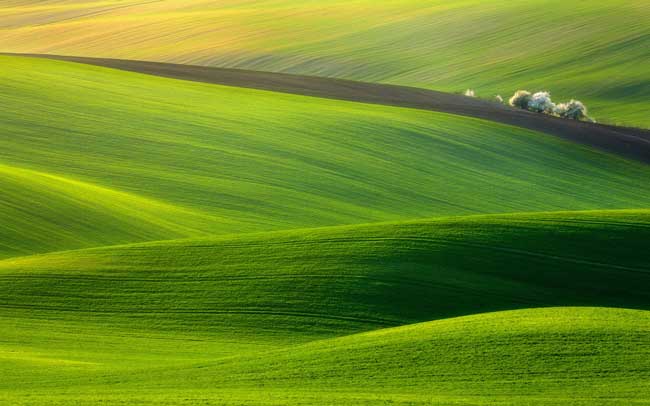 Green
Use site available 2x4s, save on delivery and storage costs.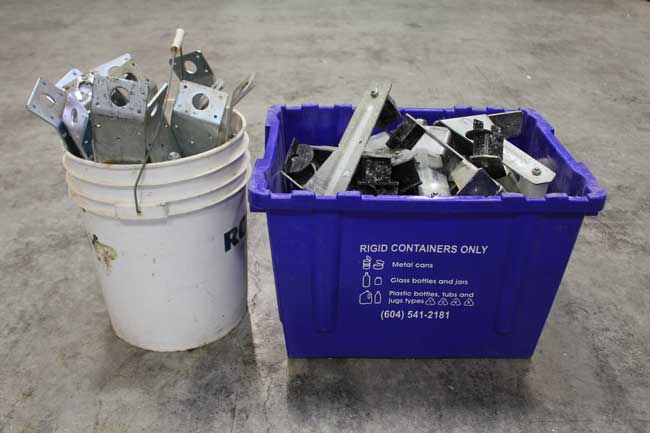 Easy to Transport
Fit 15 Zont™ braces (30 Zonts™ and 15 Zuckles™) into a recycle bin and 5 gallon bucket.
Try that with 15 conventional braces.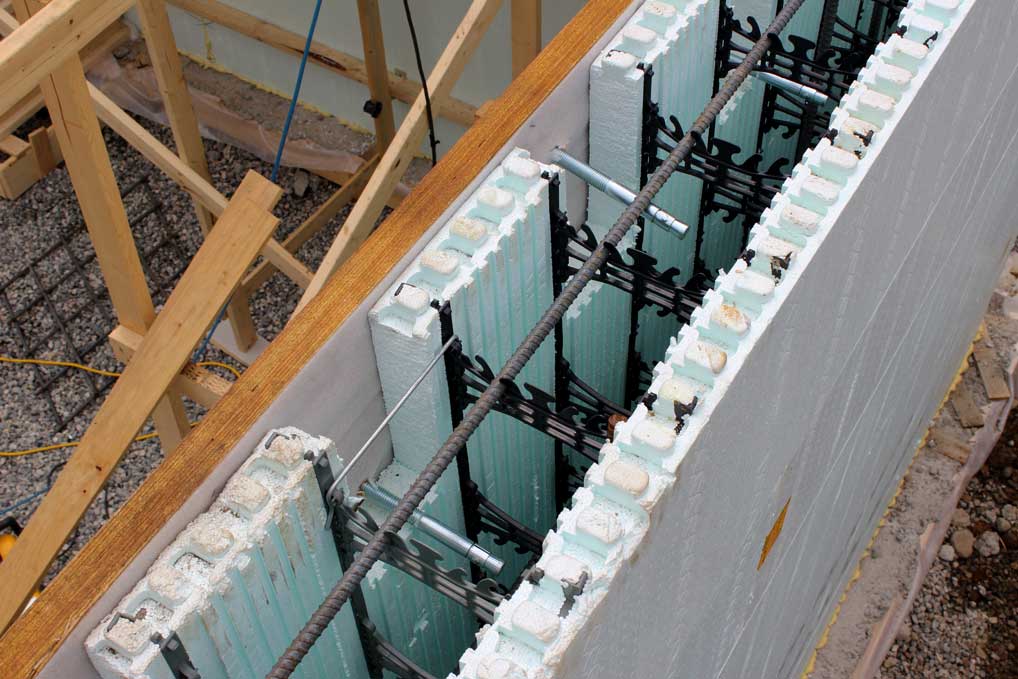 Accommodate Ledger Boards
With conventional bracing it is not possible to install ledger boards prior to the concrete pour as the ledgers get in the way of the vertical braces. With Zont bracing the vertical strongbacks easily clear the ledgers. This is a much more cost effective method than using ICFVL brackets.
Photo courtesy of Shakespeare Homes, North Vancouver, BC.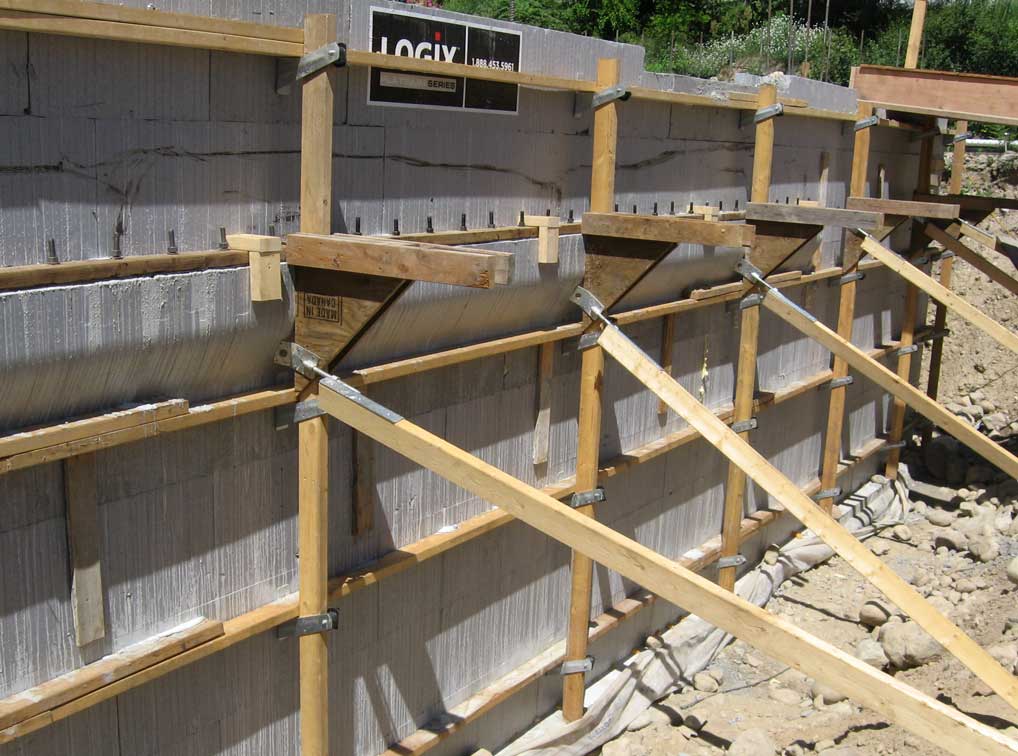 Accommodate Brick Ledges
As the space between the ICF block and the Zont strong back is 3 5/8", the bracing will go over the brick ledge without problem. This is not possible with conventional braces.
Photo courtesy of Brian O'Neill, ICF Building Products, Winlaw, BC, 250.226.7377.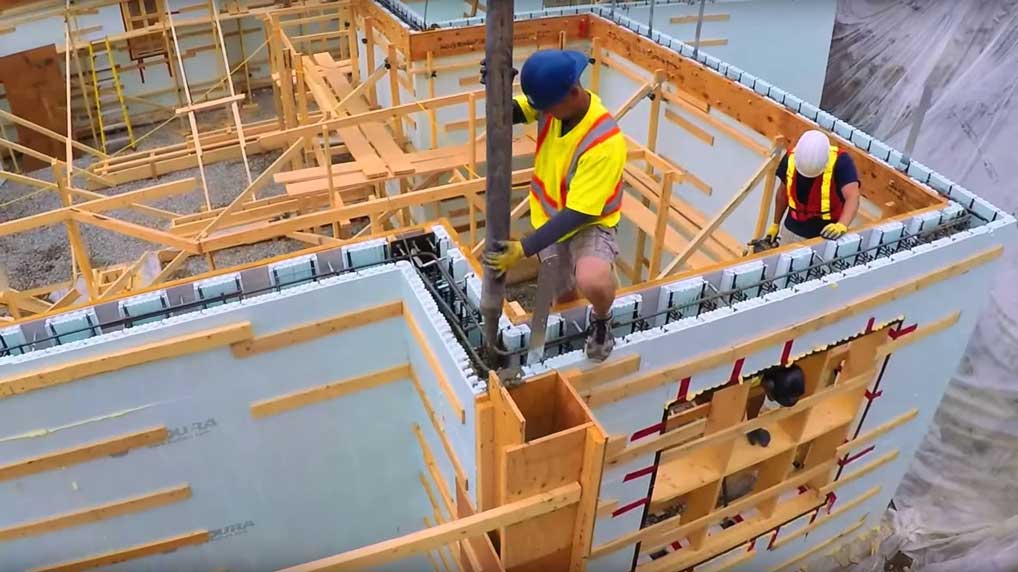 Accommodate Openings Next to Corners
Window and door openings located near to corners must be reinforced to prevent the corner from blowing off the buck. With Zont bracing, horizontal cleats can easily be installed without interference.