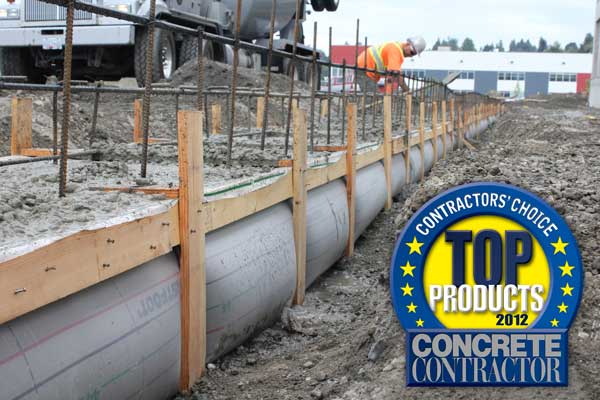 Fastfoot®
Made of high density polyethylene fabric, Fastfoot® is a green replacement of lumber and plywood for forming concrete footings.
A 100' roll of Fastfoot® forms the same concrete as 1,500 pounds of lumber.
Fastfoot® is now printed in three colors for easy reference of footing width lines and QR codes for onsite reference to the installation quide.
Nominated in 2010 and 2012 as the Contractors' Choice product of the year. Click on image to visit Concrete Contractor website.
Fastfoot® is ideal for residential and commercial strip footings and pad edging.
Advantages
Less Expensive than lumber
Fastfoot is significantly less expensive than dimensional lumber to form concrete footings. To see the cost comparison, click HERE.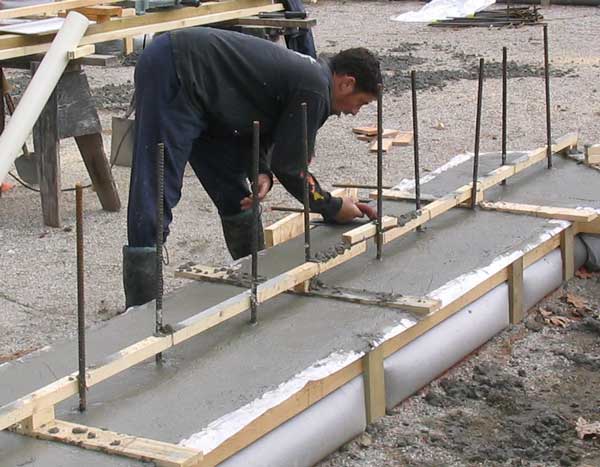 Prevents Concrete Damage
Fastfoot® is a closed form. As seen from this photo there is no concrete damage to screed boards and stakes.
This means your 2x4s and stakes can be re-used indefinitely.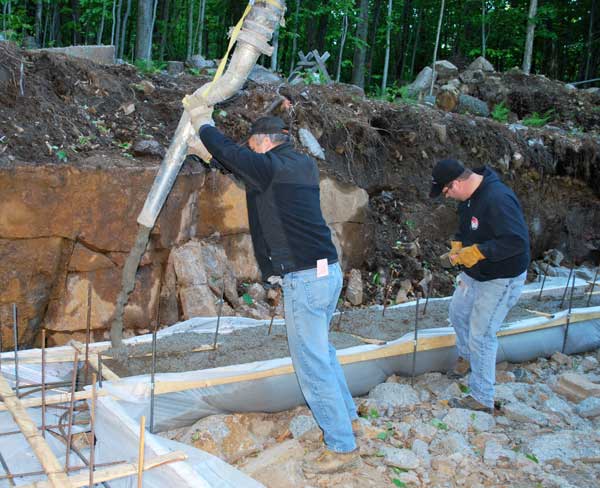 Adapts to Uneven Ground, Rock
Special colored width lines allow Fastfoot® to be 'let out' or 'pulled in' to accommodate uneven excavations.
No need to scab lumber on the sides of your footings or shovel the ground to achieve the footing depth.
Fastfoot® is perfect over rock as shown in this photo.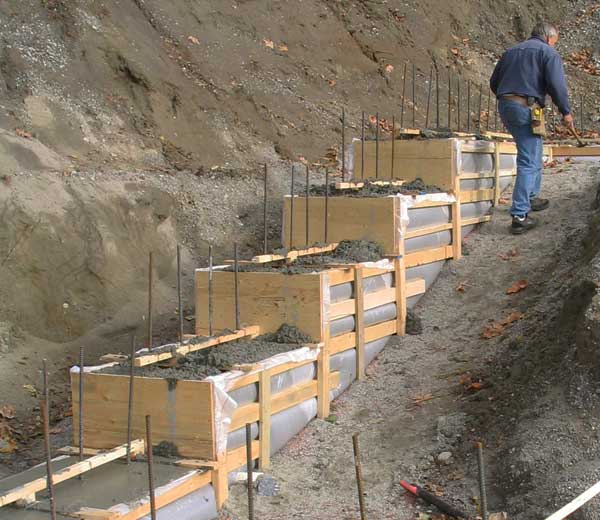 Ideal for Stepped Footings
Fastfoot® quickly adapts to the uneven contours of your bank. No need to waste plywood.
Click image for Danny Epp's project.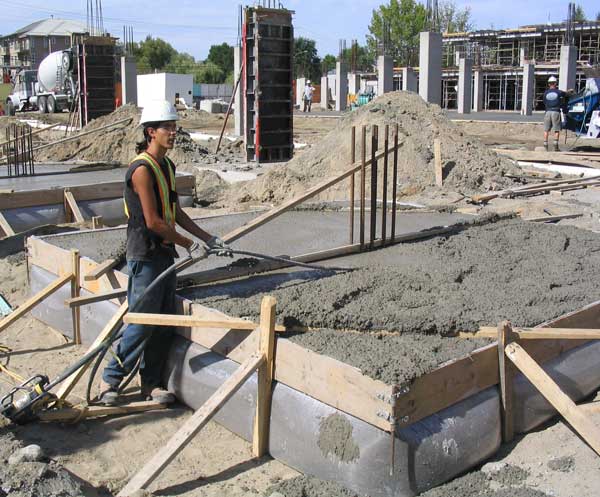 Forms Deep Footings
Fastfoot® is ideal for deep footings and commercial pads. Form footings up to 4' deep.
Eliminate expensive and heavy plywood and eliminate expensive re-cycling of formwork.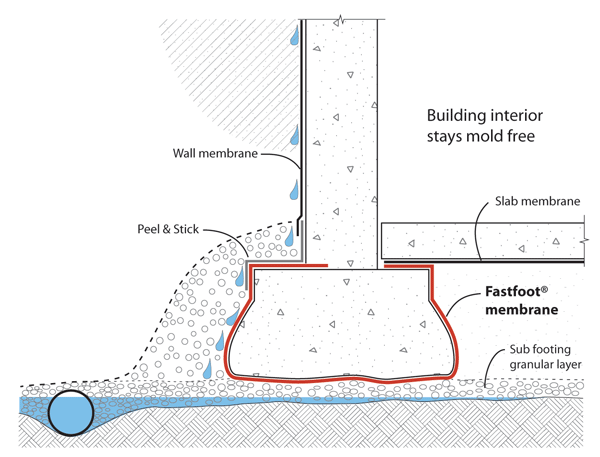 Prevents Rising Damp
Concrete is 'hygroscopic', wicking up ground moisture which leads to a damp and moldy interior.
Fastfoot® is a damp proof membrane, preventing ground moisture wicking into the footing concrete, providing a drier, healthier indoor environment.
Click image for information on rising damp.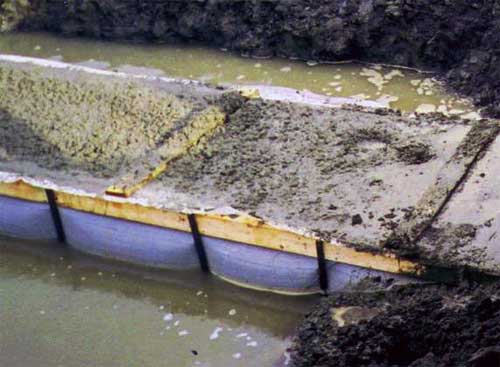 Prevents Ground Water Contamination
Fastfoot® is a closed form, preventing cement fines from entering the water table.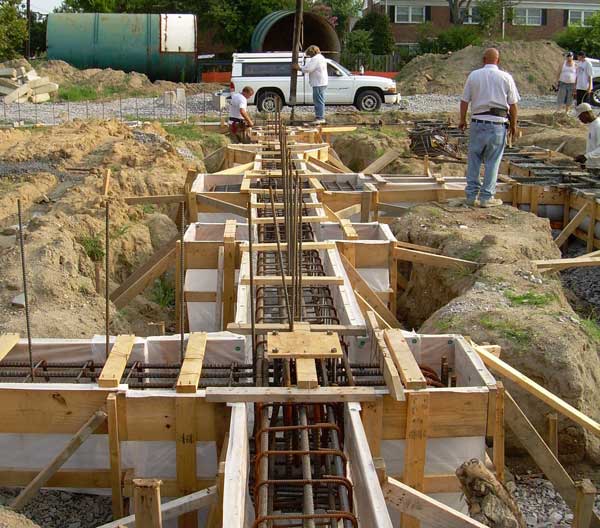 Stronger Concrete
As the picture above shows, Fastfoot® prevents the footing concrete from being contaminated by mud and water, leading to a stronger concrete.
In the summer, Fastfoot® prevents rapid evaporation of moisture in the sides and bottom of the footing. This ensures adequate moisture for proper hydration of the cement particles.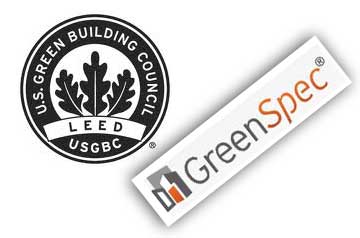 Greener
Fastfoot® is LEED® contributing and GreenSpec® listed.
Click image for more information on Fastfoot® Green.