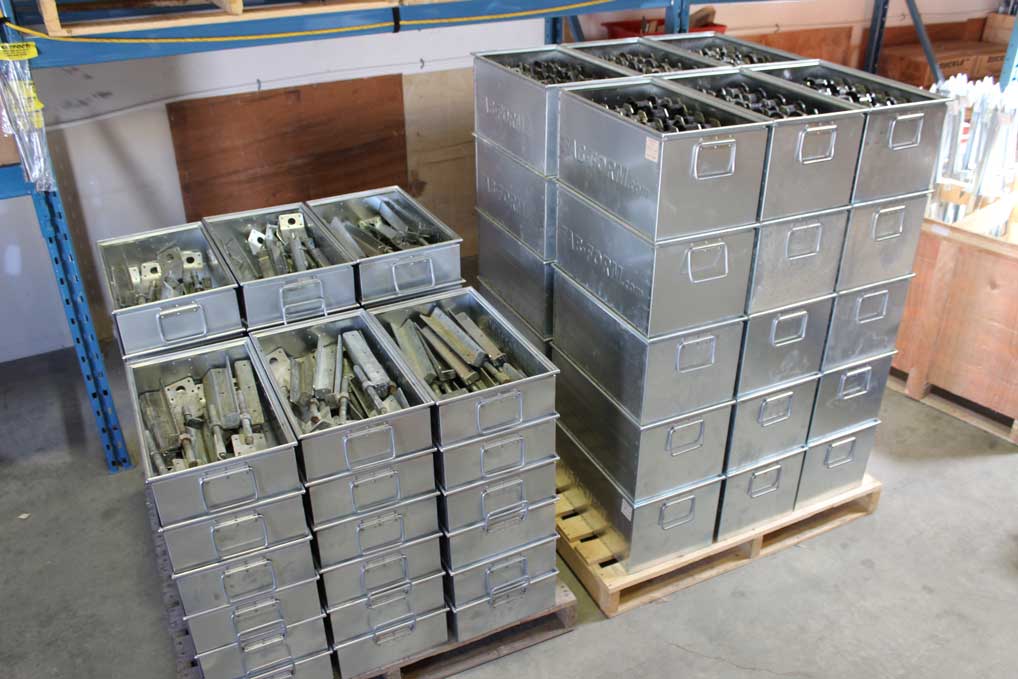 LO ZOTES & ZOTES
Finally galvanized steel totes that are nearly indestructible. Replaces plastic totes that always crack and break. Available in two sizes: Lo Zote and Zote:
Both sizes are inter-stackable
Four drain holes to prevent water accumulation
Solid steel handles for easy lifting
Zinc plated to prevent corrosion
Lo Zote
Size: 21.5" x 13" x 5-1/2" x 21 gauge
Weight: 7.7 pounds
Exactly half the height of Zote for easy stacking on pallets with Zotes
Zote
Holds 20 Zonts
Size: 21.5" x 13" x 11"
Weight: 10.9 pounds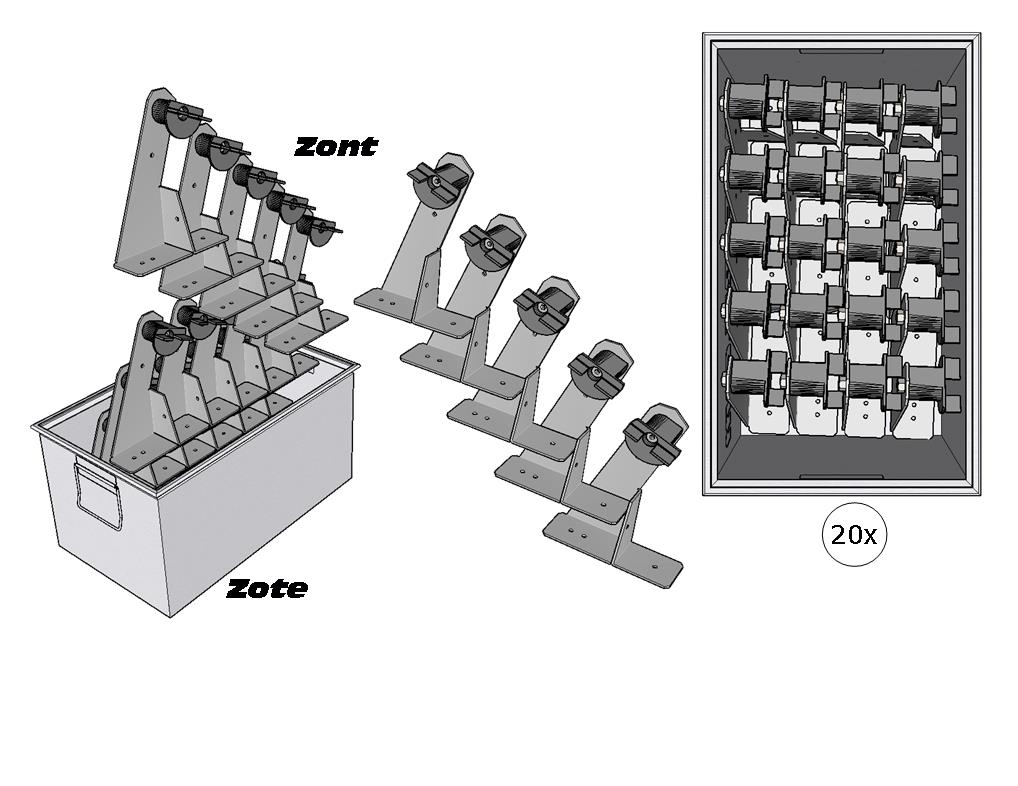 Packaging Zonts in Zotes
20 Zotes are easily packed in one Zote as per the drawing shown above. Click on image for a PDF for printing.