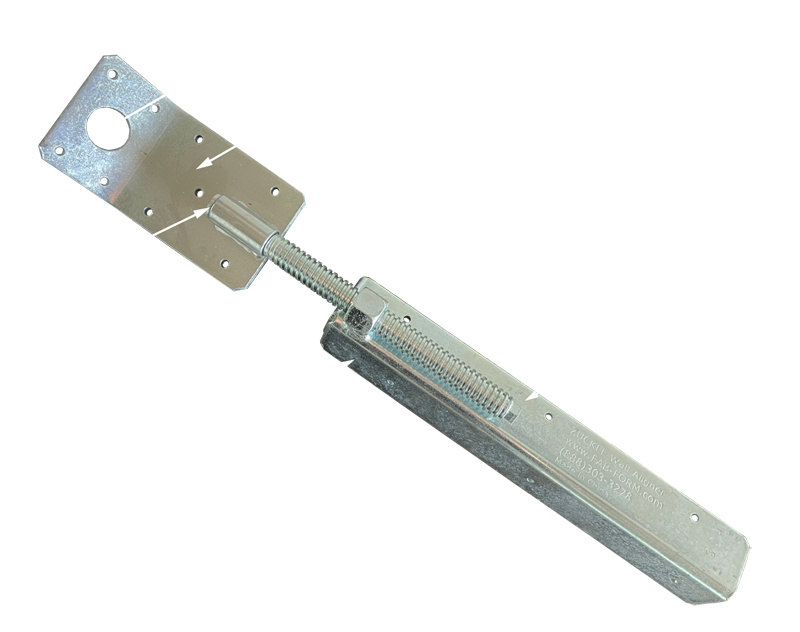 Zuckle™ Wall Aligner
Finally. A wall aligner specifically designed for ICF walls. Only 3.6 pounds, just half the weight of conventional turnbuckles. And fast adjustment with your electric drill.
Specifications:
Weight: only 3.6 pounds;
Zinc plated to prevent corrosion;
Acme thread for durability and self-cleaning of concrete;
10 gauge sheet metal frame and end;
Packaging: 10 per box
Box weight: 39 pounds
Box size: 20" x 13" x 6"
Zuckle Maintenance
With proper maintenace, your Zuckles will last a very long time. Every five uses, complete the following:
At the washer end of the sleeve, place a few drops of oil and spin the attachment flange;
Grease the acme threads using a tooth brush dipped in grease.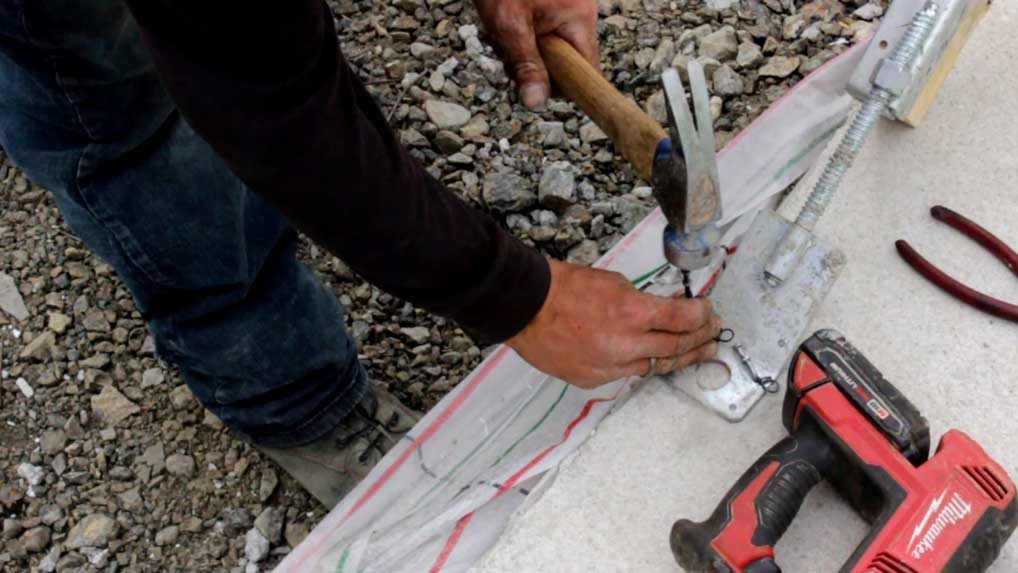 The contractor nails the angled plate of the Zuckle to the footing to provide a solid base for his kicker.