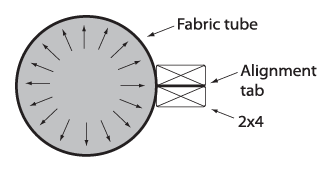 Installation
Fast-Tube™ is made from high strength polyethylene with an alignment tab running the full length. Sandwich the alignment tab between two 2x4s. When filled with concrete Fast-Tube™ forms a perfect circle. For a PDF of the installation guide, click HERE.
Tools & Materials
Hammer tacker with 3/8" staples, hammer and nails, 2x4s for bracing, square, utility knife.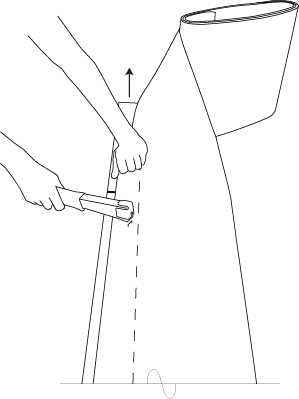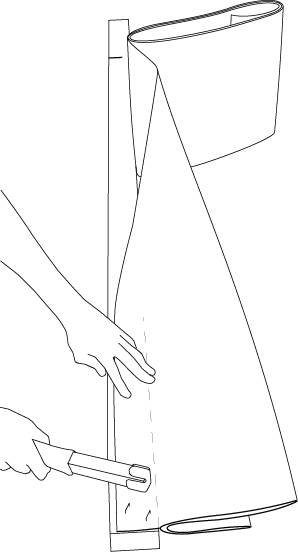 Staple Alignment Tab
Use two straight 2x4s longer than column height. Mark height on first 2x4. (Some contractors mark tube longer and trim to height in position.)
Start alignment tab at end of 2x4 with weld directly against 2x4 edge. Staple three or four times at base. Unroll Fast-Tube™. Pull snugly on tab to align along 2x4 to prevent wrinkles. Staple top end 3 or 4 times just below height marker. Then staple tab 18" on center along the full length.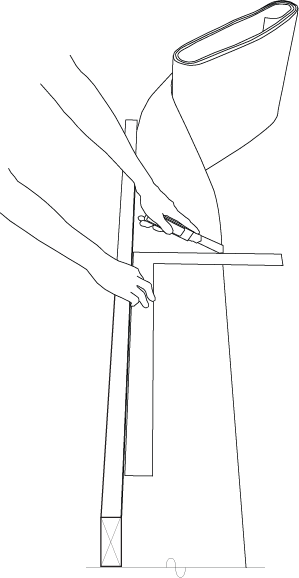 Cut Fast-Tube™ to Length
Rotate 2x4 on edge, place square against 2x4 and cut with utility knife.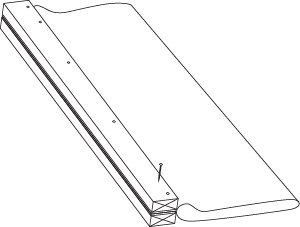 Attach Second 2x4
Nail second 2x4 to first, sandwiching the alignment tab. Double nail at base and top, then 18" on center. Locate nails 1" from edge closest to tube to better grip tab.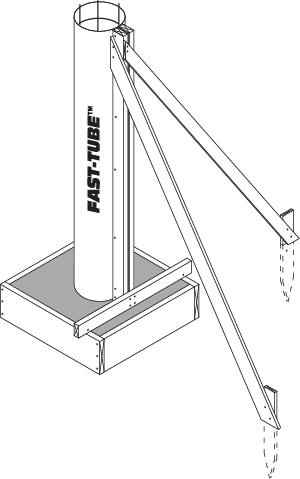 Install Over Rebar Cage
Wrap top of rebar cage to prevent fabric tearing. Slide Fast-Tube™ over rebar. Plumb and brace 2x4s.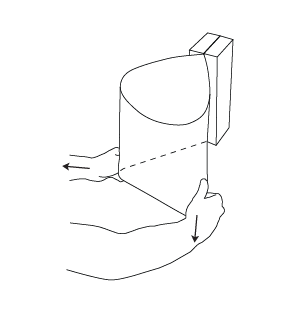 Concrete Pour
Hold bottom edge at 8:00 and 4:00 o'clock creating tension to prevent leakage (for an alternative method, click here). Insert pump hose half way down center of tube and withdraw as tube fills. Vibrate as required.
Maximum concrete slump is 5" (to prevent leakage at the base).
To determine the safety factor when pouring, click here.
Important: Fast-Tube™ should be filled continuously rather than with separate lifts on tall columns. This prevents bulging occuring above the cold joint.
Use a utility knife to strip and recycle the fabric as an underslab membrane.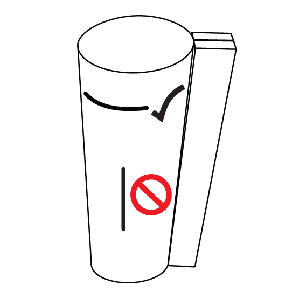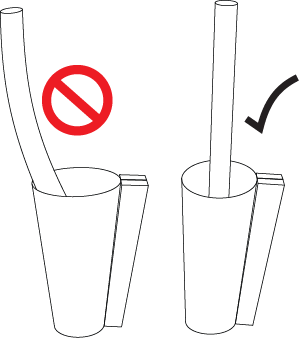 Caution
When filling Fast-Tube™, insert hose in center of tube, half way down. Do NOT pull on top edge as this can unpeel the weld.
Vertical tears in fabric lead to failure. If tear occurs, stop pour 12" above, and continue after the concrete has 'gone off'. Horizontal cuts do not weaken Fast-Tube™.
NOTE: Fast-Tube™ is a 'soft' form, and slight variations, wrinkles and stretching in fabric can occur.