ALL NEW FASTFOOT®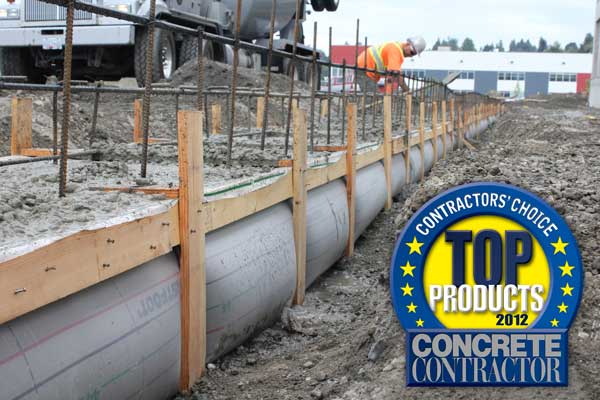 Stronger
The high density polyethylene tapes are 38% stronger.
Form deeper footings without danger of blowout. And stretching is reduced proportionately, reducing concrete consumption.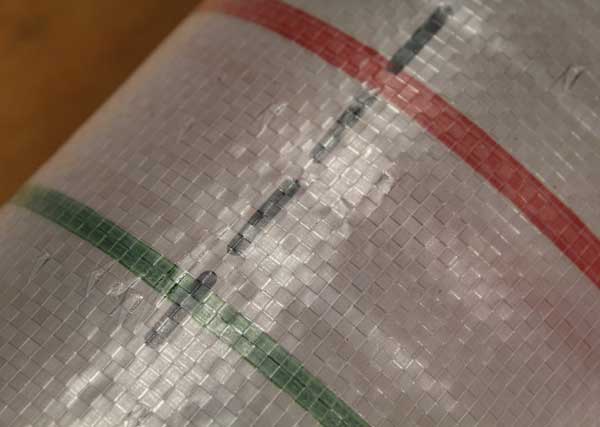 Tighter Weave
The weave has been increased from an 8x8 scrim to a 10x10 scrim, improving the staple holding power by 20%.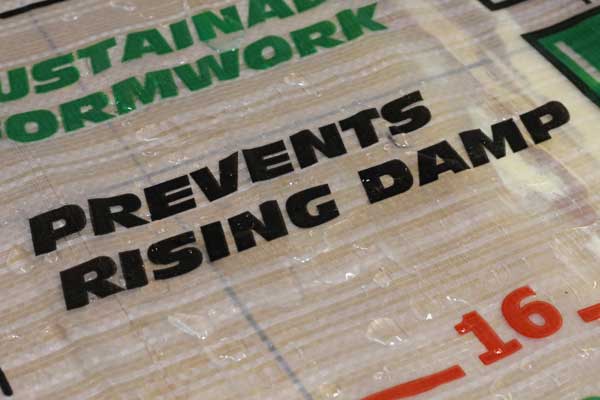 Better Moisture Protection
The high density polyethylene scrim is coated on both sides with a low density polyethylene.
The coating thickness has been increased by 20% on each side to improve impermeance.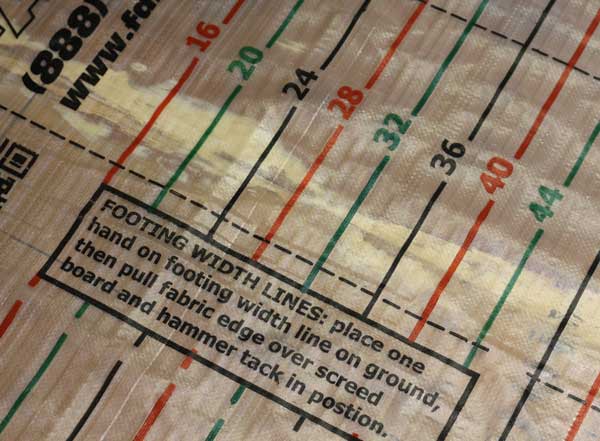 Footing Width Lines
Accomodating different footing widths and depths is a breeze with the colored lines which are marked with the footing width dimension.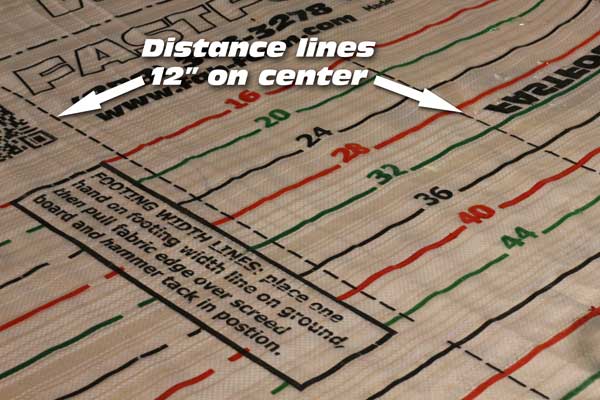 Distance Lines
New distance lines, spaced 12" on center along the length, allow the installer to ensure both edges are aligned perpendicular to each other. This prevents lateral wrinkles due to misalignment of the edges.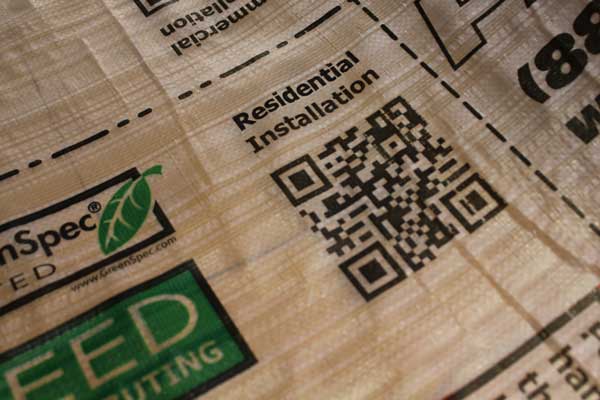 QR Codes
QR codes take the installer immediately to the web-based installation guide. There is a separate QR code for residential and commercial footings.