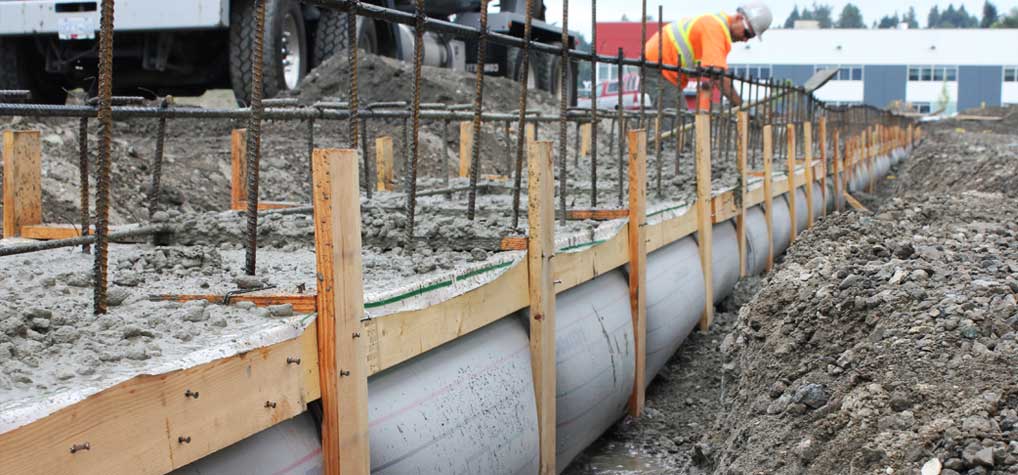 Mission Statement
Fab-Form Industries is dedicated to providing a rational and sustainable interface between the uneven ground and manufactured components which make up the building structure.
Fab-Form is the only public company that focuses solely on this interface. Our mandate is to continue to introduce innovative products that increase earnings for our shareholders.
History
Fab-Form began in 1986 when the founder Rick Fearn was building a condominium project in Vancouver, BC and the forming contractor made a 2' error in the footing forms, wasting thousands of dollars of 2x12 fir lumber. As Rick had his office located in a fabric warehouse, it occured to him that it should be possible to form the concrete using fabric. This was the start of Fastfoot, the fabric form to replace lumber.
Innovation in the construction industry is very slow especially with a paradigm change such as fabric forming. Indeed it took 40 years for drywall to replace lath and plaster. In the 1980s, the only way to introduce innovation was by trade shows and setting up displays in local lumber yards. All very slow and expensive. The WWW was just beginning.
By 1998, the founder had depleted his funds, and a stock market promoter promised $1 million by going public. In 1999, Fab-Form Industries became public, trading under the symbol FBF. Sadly the developer was only able to raise sufficient funds to pay the legal and brokerage costs and left.
Fab-Form survived by selling its core product Fastfoot. In 2003 Fab-Form developed the welding and C-folding technology to manufacture an innovation Fast-Tube column form. Henry Van Delft of Sunset Builders was the first user of Fast-Tube. It cannot be understated the importance of contractors like Henry and his assistant Ron in the development of innovative construction products.
Fab-Form believes strongly in the public company structure as it enables our employees to become owners. And it enables the public to participate in our growth from exceptional innovative products that assist in taming the ground interface (see below).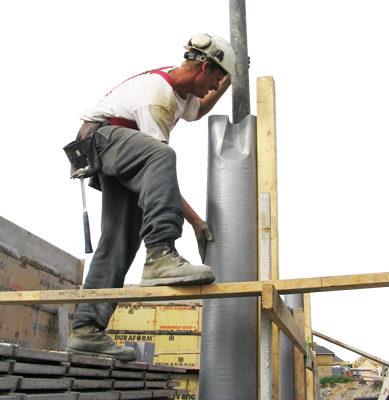 Share Structure
Fab-Form Industries has a simple and transparent share structure. As of 31 December 2022, there are 9,174,507 common shares issued.
There are no preferred shares, no warrants and no options outstanding. Since 1999, the company has consistently made all required submissions to the Securities Commission and the Stock Exchange.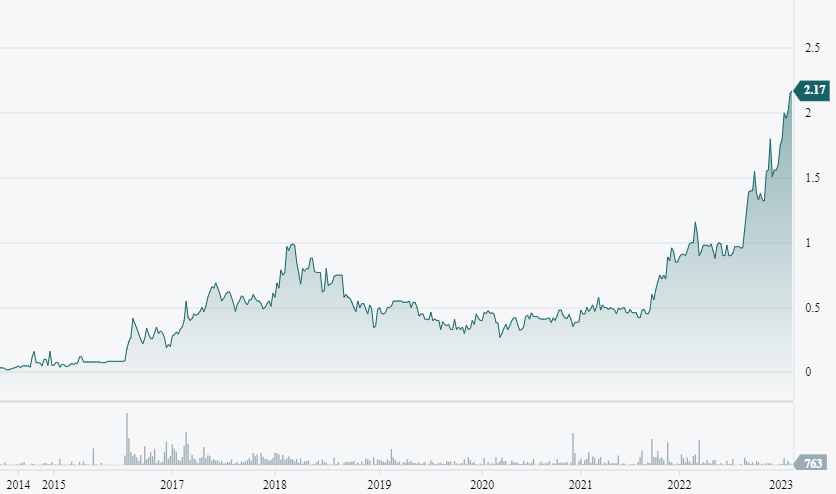 Share Price History
Fab-Form common shares have increased from $0.05 to $2.17, more than a forty-fold increase.
While past share performance is no guarantee of future performance, current earnings see a continuation of healthy growth.
Click HERE for the current share price.