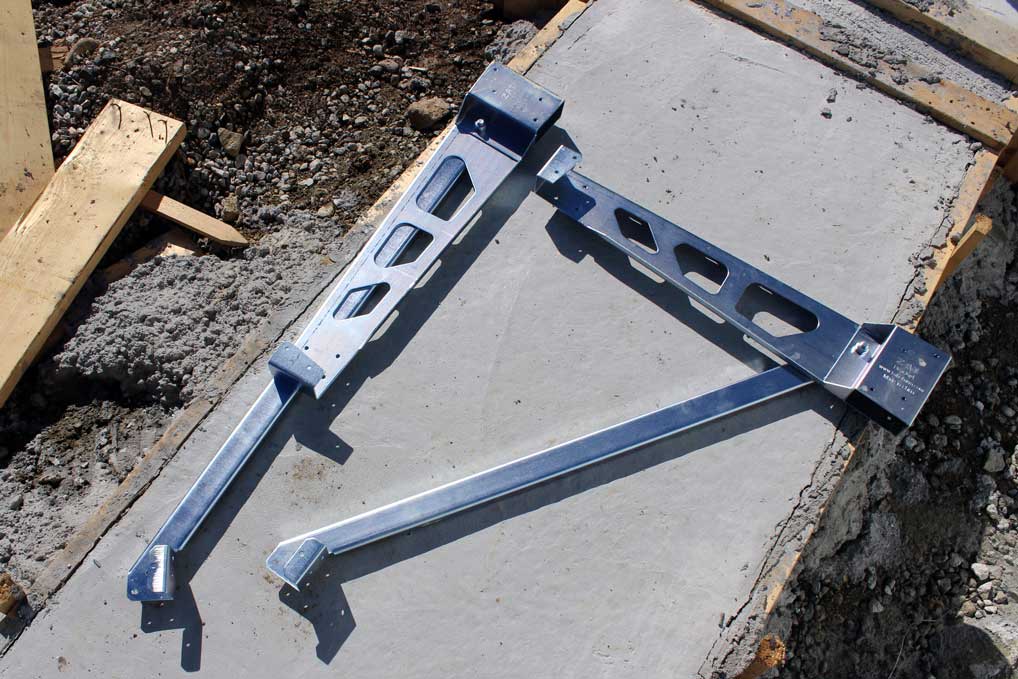 The Zat easily folds down for shipment and storage.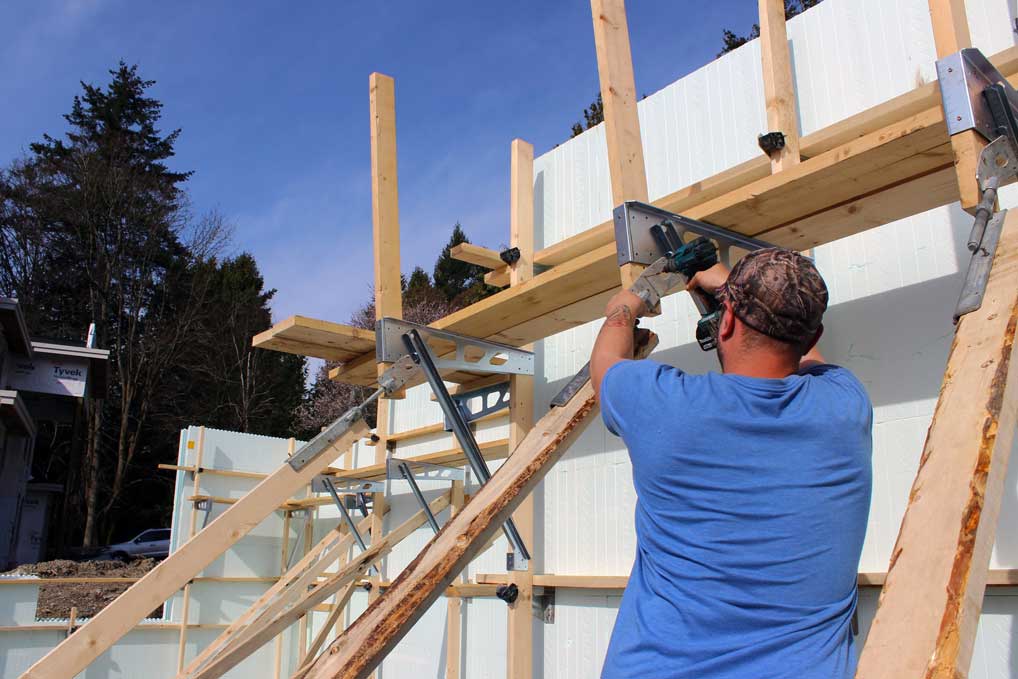 Contractor attaches the Zuckle wall aligner to the bottom of the handrail post, making for easy wall alignment.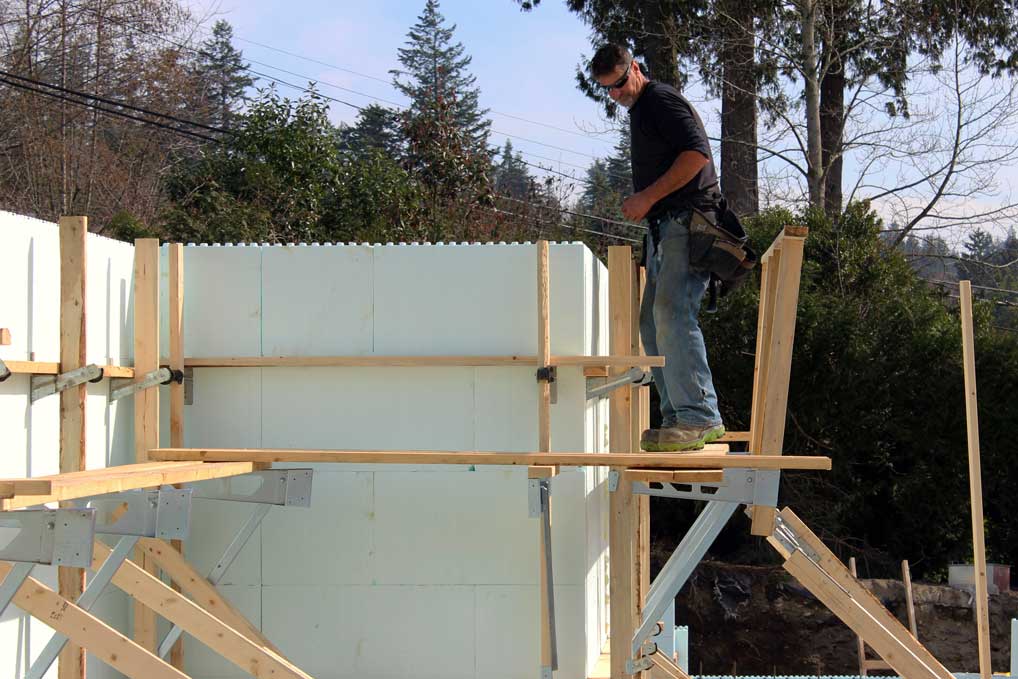 The post holder on the Zat is pitched outwards. This gives a full 24" of space for the contractor and his tool belt.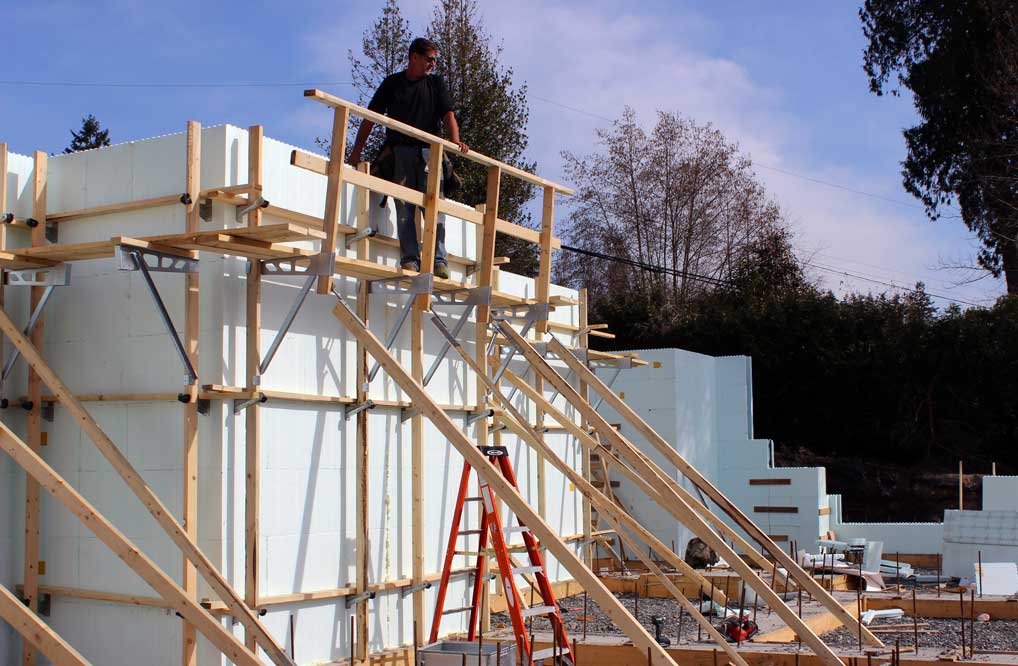 Contractor Shawn McDaniel is pleased with the new Zat catwalk bracket.